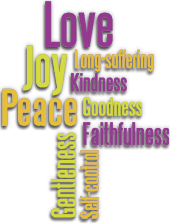 This year's Tea—our 10th—was treasured by all who attended. We had a very special program this year. Our guest speaker, Lydia Vinson spoke on the fruit of the spirit as embodied in Galatians 5:22–23.
Lydia is the Worship Leader and Ladies Ministry director at Faith Christian Fellowship in Fredericksburg, where her husband Tony is pastor.
"My heart for Women's Ministry is to see each woman come to a deep, intimate relationship with our Savior. For her to see her worth and value in God's eyes…to see her calling in her home, her work and in the body of Christ. In our time together, I am excited to see how God is working in and through us to bind our hearts closer to Him and to one another."
One of our own young ladies, Kirsten Lowe, performed two worship songs in sign language. Kirsten is a home school senior, graduating in May. Since the age of nine, after watching "The Miracle Worker," she has been interested and intrigued with sign language.
"One way to reach the deaf is through music. Even though they cannot hear the words as we do, they can experience the joy of worship. Although I am not deaf, I have come to realize that putting sign language to a song takes me to a new and magnificent level of worshipping my Savior. My hope is that God will use the words and signs of these songs to draw you closer to Him."
And as always, the Hanover ladies put together a fabulous feast of fellowship, fun, and favorite foods. (Frances Ensminger's superlative asparagus casserole recipe has finally been posted!)
Here are some photos of this joyful event
Click one of the small pictures to get a blow-up, then use your arrow keys to step through the larger pictures. Just click on the large picture to see the thumbnails again.